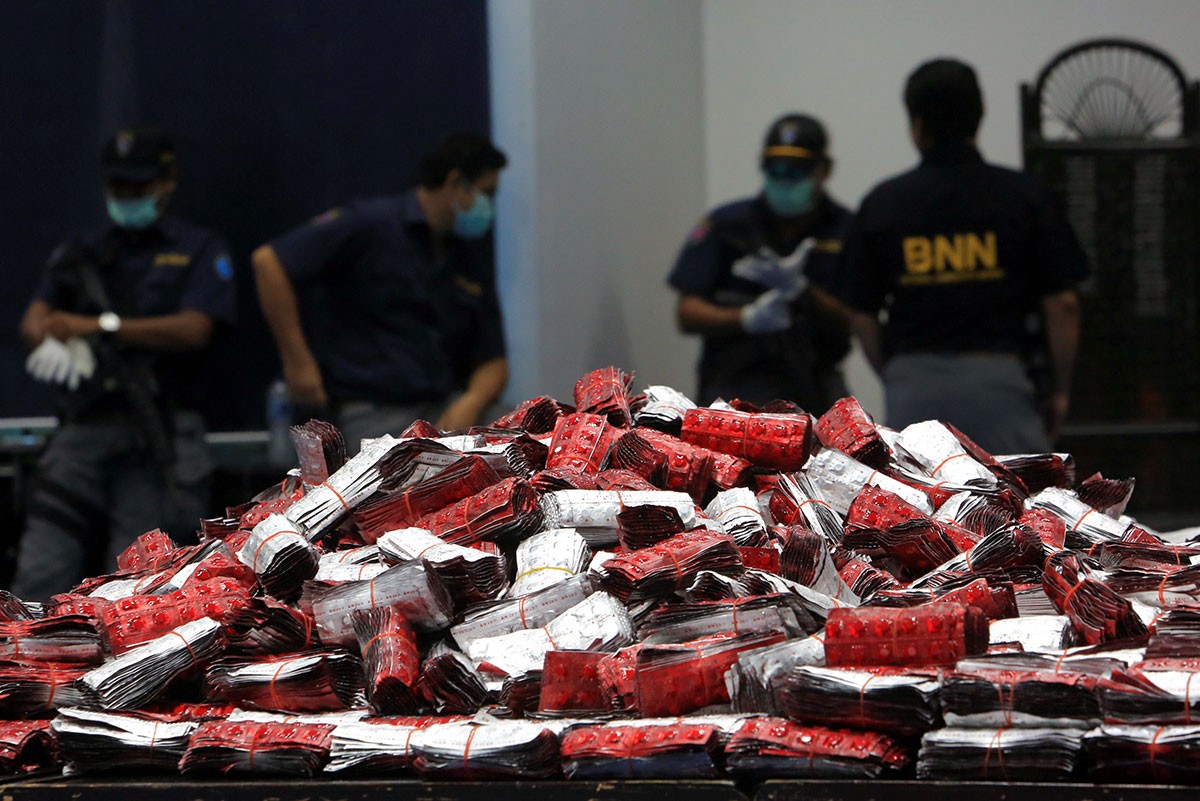 The National Narcotics Agency (BNN) destroyed huge amounts of narcotics on Tuesday, all of which were uncovered in the agency's drug seizure operations in the last two months.
Using an incinerator, the agency destroyed 323,000 nimetazepam "happy five" pills, 190,840 ecstasy pills, 422 kilograms of marijuana and 445 kg of crystal methamphetamine, locally known as sabu-sabu, in the National Monument (Monas) area in Central Jakarta.
"The narcotics were seized from 29 suspects. They were caught in joint operations between the BNN, the National Police and the Directorate General of Customs and Excise [of the Finance Ministry]," BNN head Comr. Gen. Budi Waseso told journalists at the event.
(Read also: Thousands of ecstasy pills seized in BNN operation in N.Jakarta)
Budi also announced that this year the BNN had seized 990 kg of crystal meth, 3,051 kg of marijuana and 616.534 ecstasy pills. "In total, there were 196 narcotics-related suspects undergoing trials," he said.
President Joko "Jokowi" Widodo, who was present at the event, requested that Budi increase the BNN's performance in narcotics eradication next year.
"Those are really huge numbers [of narcotics seized]. 15,000 people die every year because of drugs, now how many drug dealers die annually?" said Jokowi, directing the question at Budi.
Budi said there was a loophole in the country's law on narcotics, which suspects could harness to avoid the maximum sentence.
"We have to work on this because some suspects are free of indictment. In addition, as the leading sector [in narcotics eradication], we have to be able to uncover more drug supply chains and networks," he said. (adt)